Can you put makeup on the doll? If you aren't sure, read these contents
Our makeup artists use anti-removal materials when applying makeup to each individual doll to ensure that the makeup of the doll will not fade easily. Inevitably, as the doll is use times of cleansing increase, the makeup will fade and mottle. The face of the doll may not be as delicate and beautiful as before, which makes the owner of the doll feel depress.
The best way is make up the doll to make the doll's face more beautiful. If possible, you can ask your female friend to help you make up the sex doll. Maybe you think this is a private matter and don't want any of your friends or family members to know the existence of the doll. Then, you can do it yourself, choose your favorite makeup and set it for her.
I will divide it into 9 steps, Preparation-Cleaning-Planning-Eye makeup-Eyelashes-Eyebrows-Blush area-Lipstick-Finish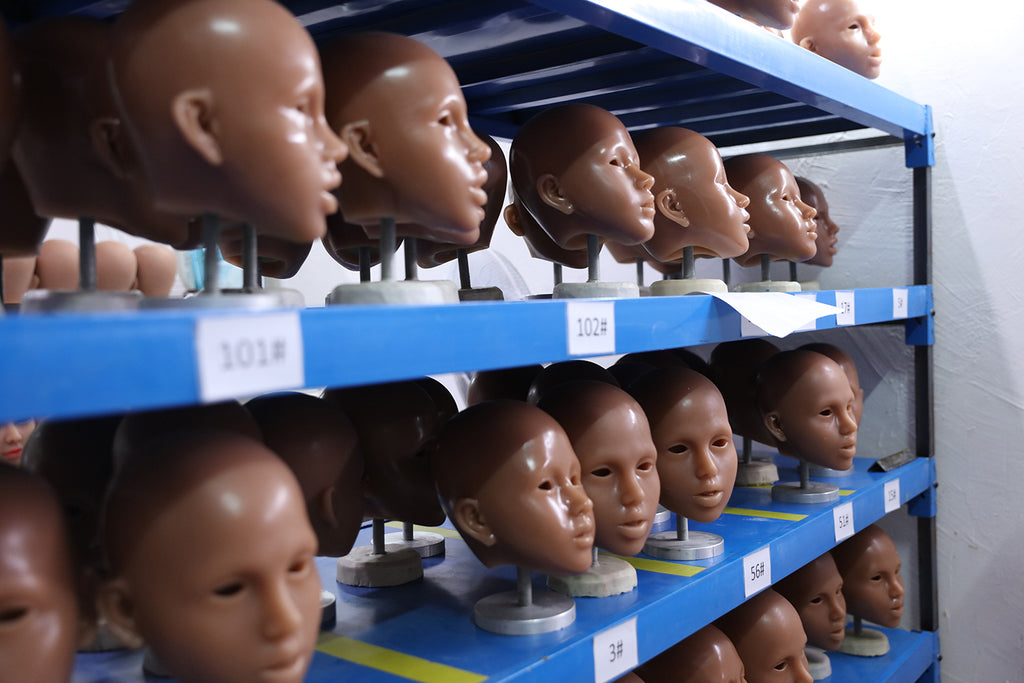 Step 1: Preparation
For preparation, you should have some cosmetics, as Eyebrow pencil, Eye shadow, False eyelashes, Eyelash curler, Mascara, Lipstick, Blush, Eyeliner. Of course, you only need to prepare the cosmetic items you need. The full set of cosmetic items mentioned above is more suitable for all makeup changes, not a single one. Next, you need to know how to apply makeup, makeup steps, and precautions. If you do not know the knowledge in this field at all, you can view relevant teaching videos online, for example, Youtube, Google.
Step 2: Cleaning
Before putting on makeup, the doll should be kept clean. Due to long-term use, dust may be generated on the face or body. In normal times, these dust will not affect the makeup of the doll too much, but in this case it will definitely affect the effect of the makeup. This step does not require special instructions.Just wipe it clean with water or a wet towel as usual.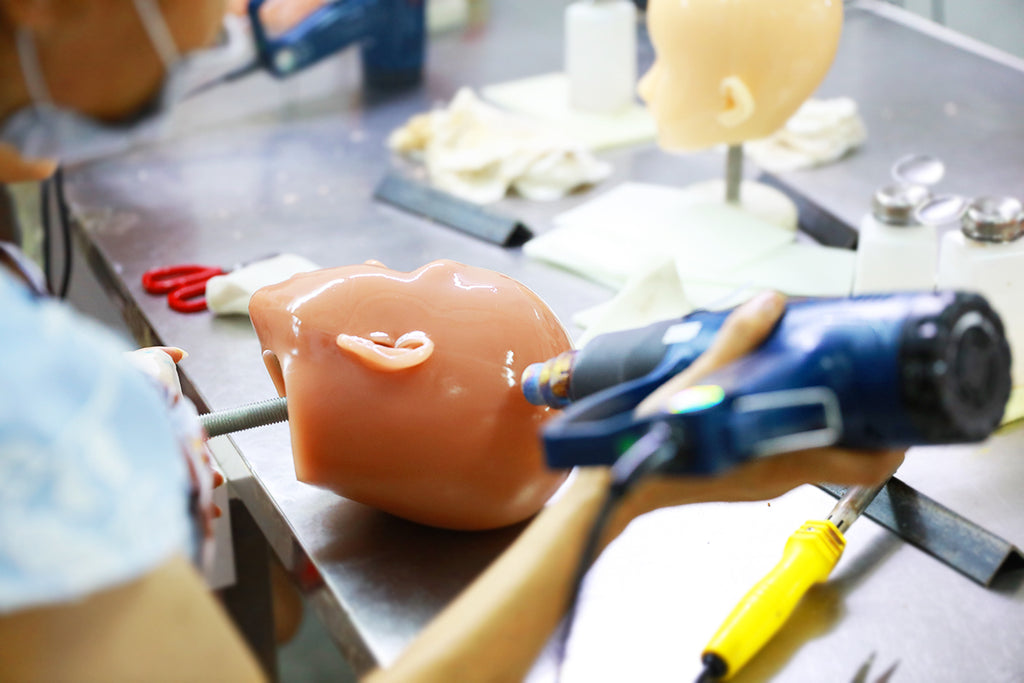 Step 3: Planning
After the second step is completed, you should plan the location of your makeup. Especially important are some precautions. There is no difference between a doll's face and a real female's face, so just follow the video tutorial. We do not recommend the use of liquid foundation, dark liquid foundation should be avoided. Since the doll is made of TPE or silicone, there will be small gaps in the skin on the face and body. If you use this kind of colored liquid foundation, it will be difficult to eliminate, even leave some light marks, and can not completely restore the original skin color.
The baby's skin is very delicate, you don't need to use other cosmetics for her. Eyebrows, eye shadows, eyelashes, lipstick and blush are enough to decorate her. If you need to apply eyeliner, please be very careful not to get it in other places except the eye area, because there is a risk of staining.
Step 4: Eye Makeup
The eyeshadow generally fades less noticeably. If you don't need it, you can skip this step. During the makeup process, the eyeshadow is more difficult to operate. You can take a little eye shadow powder with a brush first, and shake off a little eye shadow powder to prevent the color from being too heavy for a second application. Eyelid coloring is the best area, you can also learn more from the makeup tutorial videos.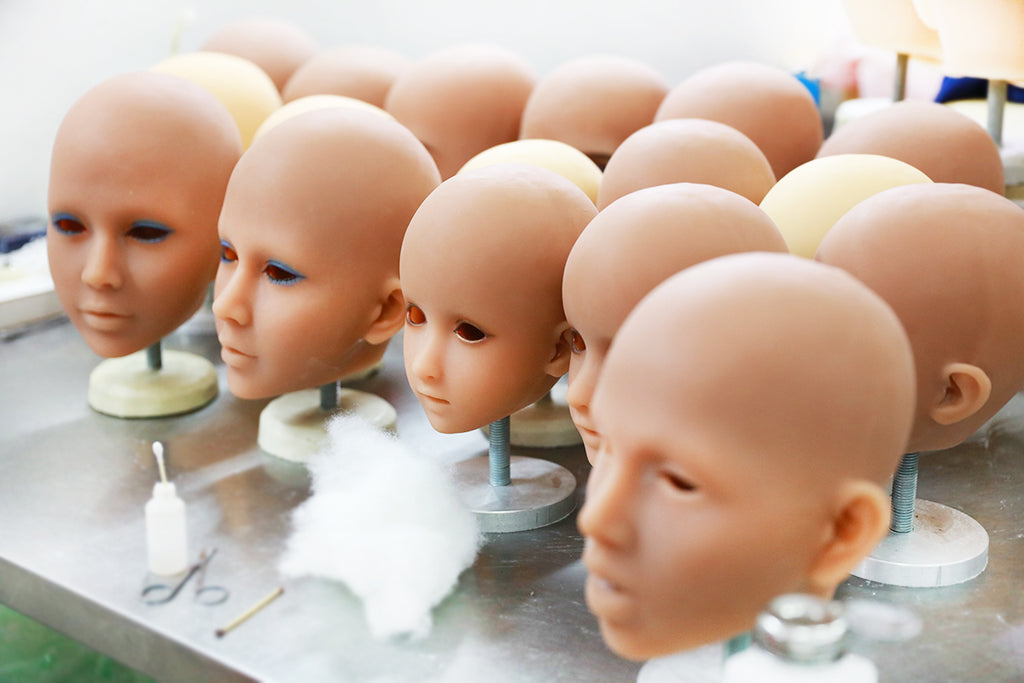 Step 5: Eyelashes
You may see the eyelashes of the sex doll fall off, but you only need to glue it on. The lasting time of false eyelashes may not be very long, as long as you carefully decorate it, you can still help the doll to restore its charming eyes.

Mascara is a good tool for curling false eyelashes. Before applying mascara, you need to use an eyelash curler to assist. The technique of applying mascara is to repeatedly brush the roots of the eyelashes so that the mascara can be shaped well to achieve good results.
Step 6: Eyebrows
The eyebrows of sex dolls are relatively easier to draw, because they already have their own eyebrow shapes, you only need to color them according to the shape of the eyebrows. Using a darker eyebrow pencil will make it more realistic.
Step 7: Blush area
Applying blush is the same as applying eyeliner and must be used carefully. If it is not painted in the correct position, the face of the doll will appear to affect the beauty. The consequences of this failure are very tricky. Therefore, when applying makeup, a small amount of blush powder must be applied in a circular manner, which will make the face more natural.
Step 8: Lipstick
Lipstick is the most important step. A nice color can make a doll look more like a real woman. If you're not sure how to pick a lipstick color for your baby, take my advice.
Fair-skinned dolls can use any color, and fair-skinned dolls have the advantage. Wheatcolored dolls, suitable for rose, crimson, tomato, rose. Dark-skinned dolls are suitable for bean paste, and nude pink. Your choice of lipstick color should be based on her outfit or hairstyle.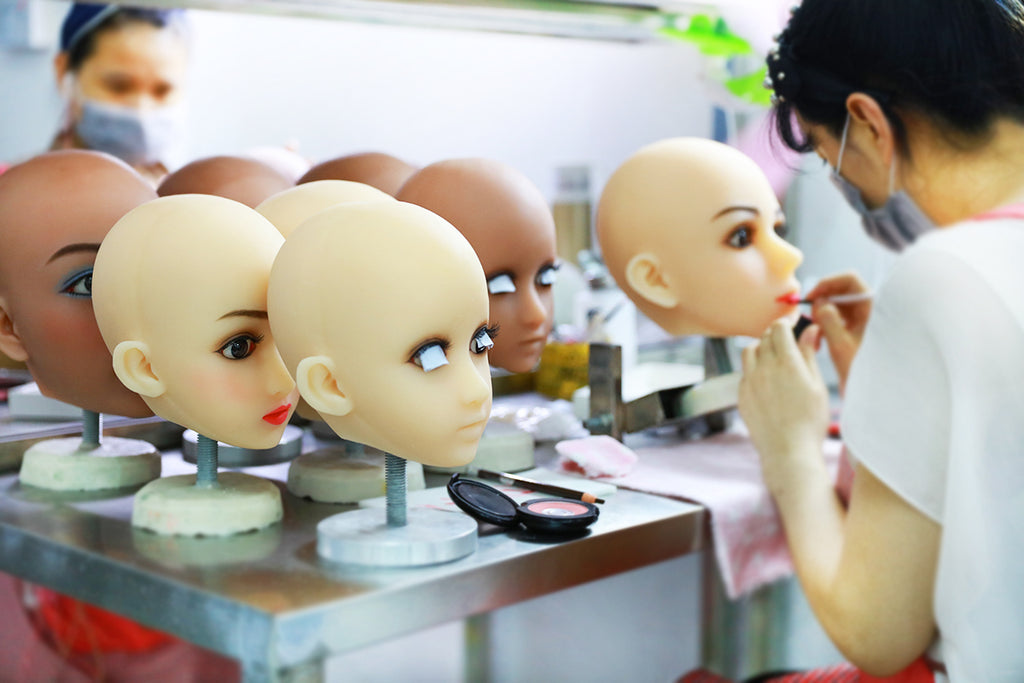 Step 9: Finish
After completing the basic makeup steps, this is not completely over. Since some cosmetics can become sticky due to greasy skin, you can use loose powder to solve this trouble. Properly dry and complete facial makeup makes the doll look more perfect.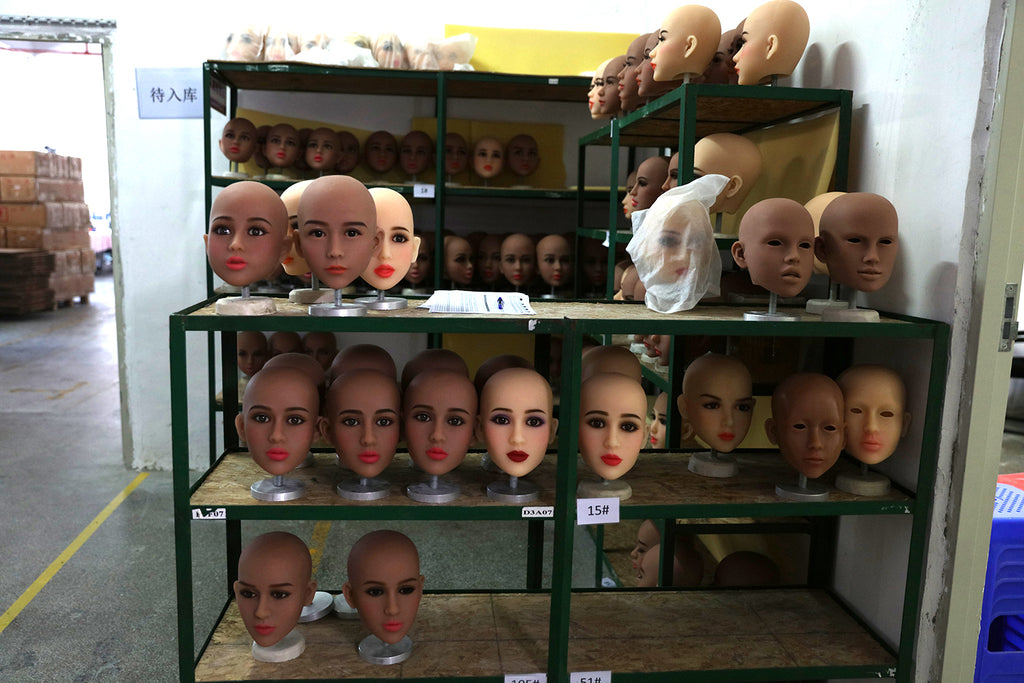 Realistic female sex dolls have perfect faces, which will definitely bring you a good experience. You can even try many different styles. If you are an expert in role-playing, you only need to dress her up. The process of owning a sex doll and applying makeup to her is enjoyable, because she is completely at your disposal. Your possessiveness can also be satisfied by this.